AMSTRAD CPC ON A TV (RGB SCART)
The televisions screens are becoming larger and the cpc monitor looks like a old toy by his side. To enjoy our cpc on a large screen we will build a cable to connect the cpc to a TV by euroconnector (scart).
A bit of theory
There are plenty of tutorials on the Internet on this subject (certainly better than this), but the vast majority are limited to manufacture a single cable, with five signals (red, green, blue, synchronism and ground), this type of cable works in many televisions but is incomplete and fails in many cases, as there are to put some voltage on the pin 16 of euroconnector to indicate that the television signal that we are giving is RGB. In this simple tutorial we will produce a complete cable, with RGB signals, voltage to switch the TV to RGB and also stereo audio in the euroconnector. This document is based in an article that was published in Amstrad Sinclair Ocio (and who used Joseman in his web), but changing the adjustable resistance to one of 180 and also add audio to the cable.
Required materials
A big TV (CRT, LCD, Plasma or whatever)
SCART Cable (Euroconnector)
6-pin DIN male plug (8-pin for the cpc plus range)
3.5mm stereo male plug (not necessary for cpc plus)
DC Male Jack (2.1x9mm)
DC Female Jack (2.1x9mm)
180 OHM Resistor
Materials (Click to see bigger)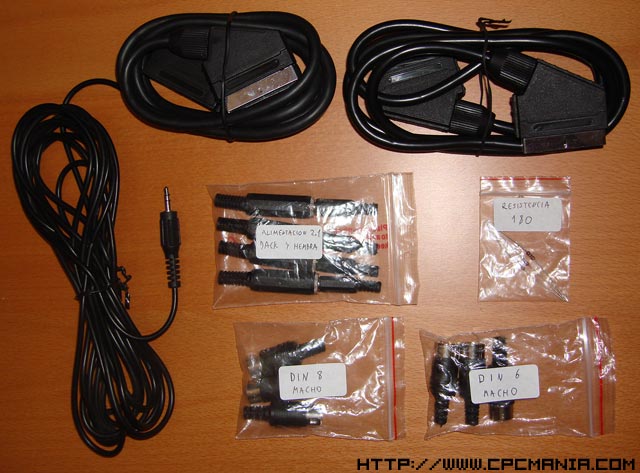 Connectors (Click to see bigger)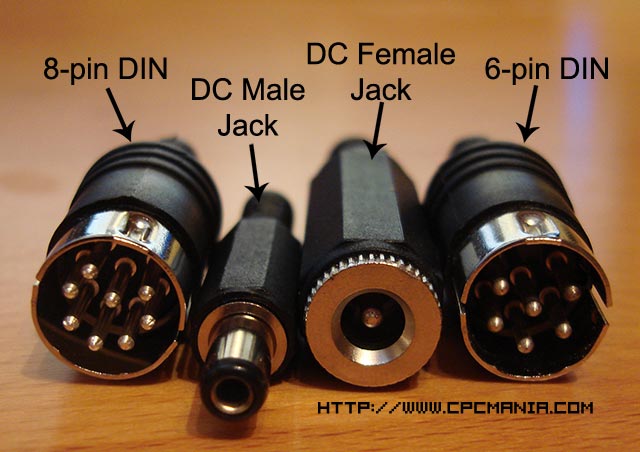 Amstrad CPC 464 Users Manual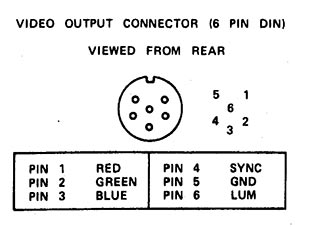 Amstrad GX4000 Users Instructions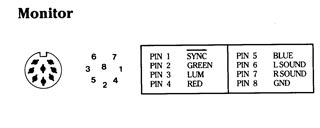 DIN 6 Connector (Click to see bigger)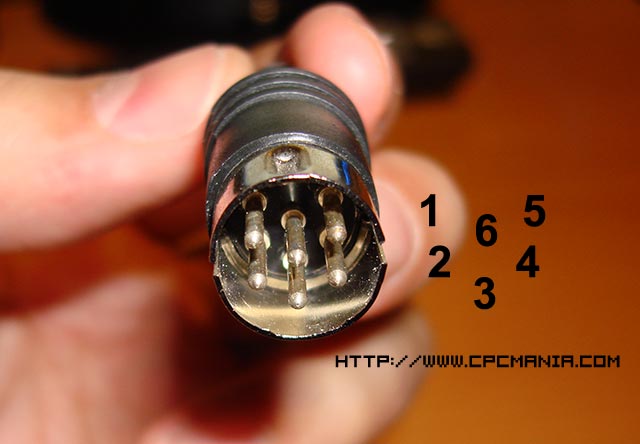 DIN 8 Connector (Click to see bigger)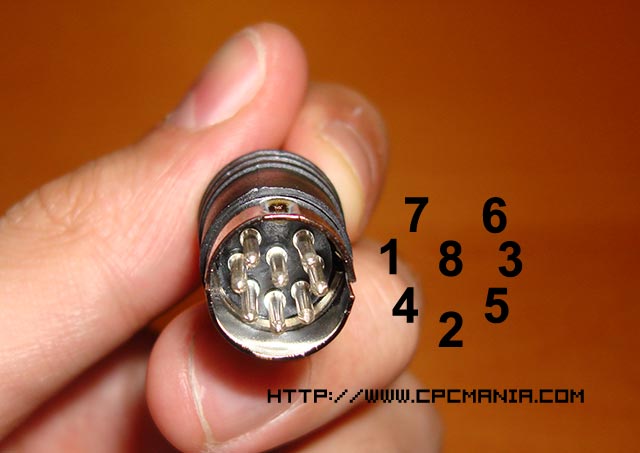 SCART Pin out

Pin 1 Audio output (right)
Pin 2 Audio input (right)
Pin 3 Audio output (left/mono)
Pin 4 Audio ground
Pin 5 RGB Blue ground (pin 7 ground)
Pin 6 Audio input (left/mono)
Pin 7 RGB Blue up
S-Video C down
Component Pb up
Pin 8 Status & Aspect Ratio up [0-0.4V → off, 5-8V → 16:9, 9.5-12V → on/4:3]
Pin 9 RGB Green ground (pin 11 ground)
Pin 10 Clock / Data 2
Control bus (AV.link)
Pin 11 RGB Green up
Component Y up
Pin 12 Reserved / Data 1
Pin 13 RGB Red ground (pin 15 ground)
Pin 14 pin 12 & pin 16 ground
Pin 15 RGB Red up
S-Video C up
Component Pr up
Pin 16 Blanking signal up
RGB-selection voltage up [0-0.4V → composite, 1-3V → RGB]
Pin 17 Composite video output ground (pin 19 ground)
Pin 18 Composite video input ground (pin 20 ground)
Pin 19 Composite video output
S-Video Y output
Pin 20 Composite video input
S-Video Y input
Pin 21 pin 8 & pin 10 ground
Amstrad Sinclair Ocio nº 10 (Click to see bigger)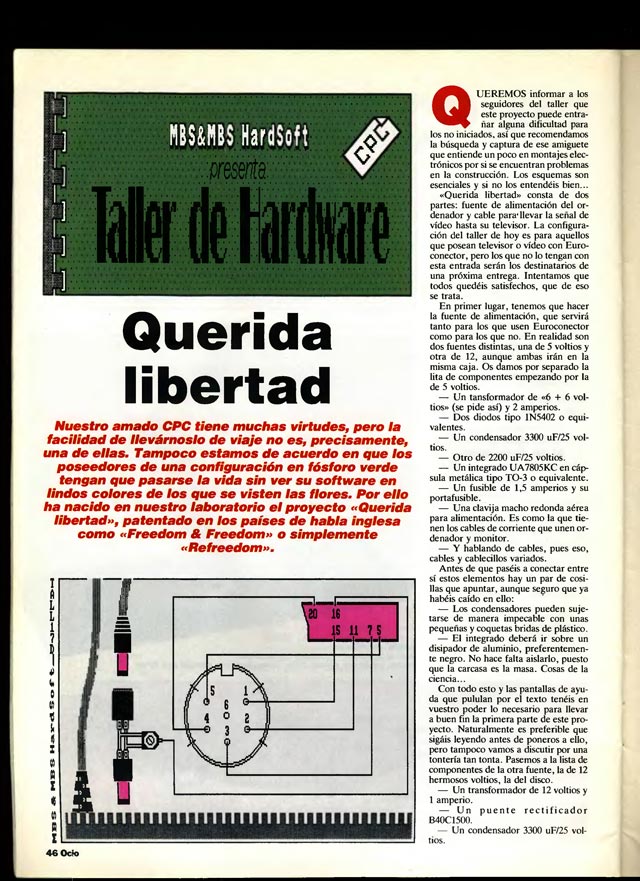 Amstrad Sinclair Ocio nº 10 (Click to see bigger)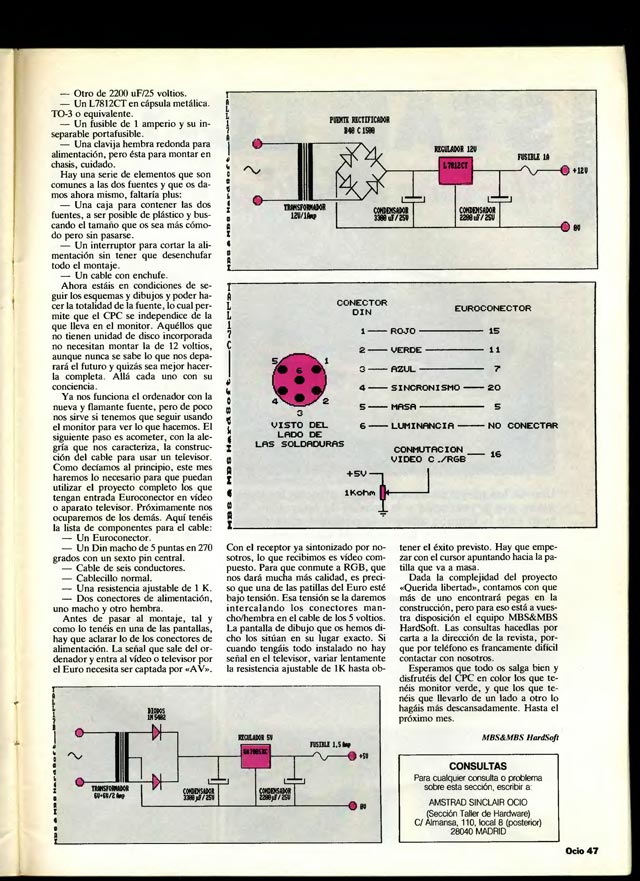 Amstrad CPC to SCART Pinout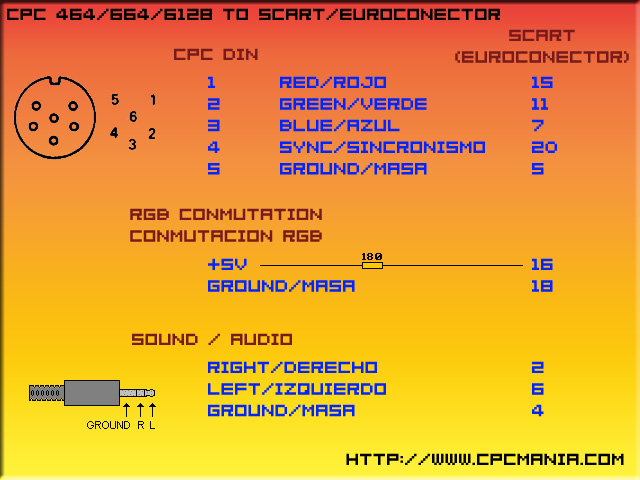 Amstrad CPC+ to SCART Pinout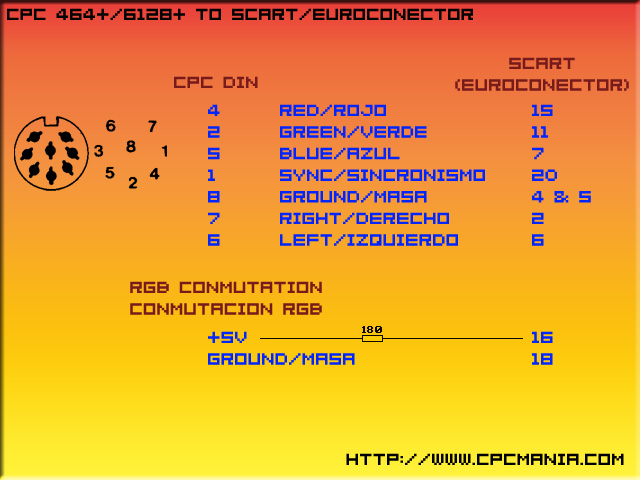 Hardest solder work (Click to see bigger)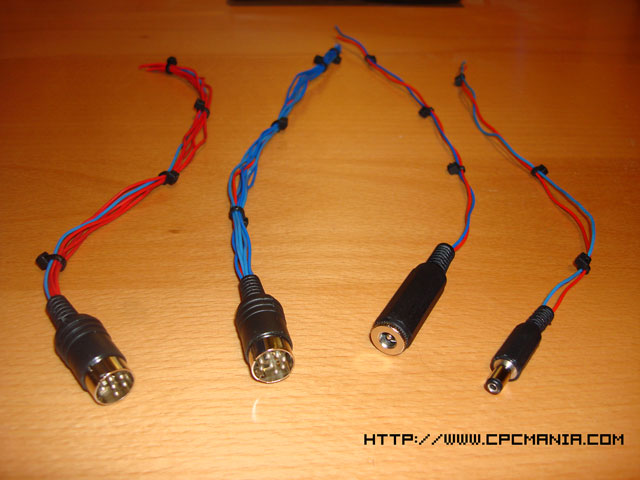 Opening SCART (Click to see bigger)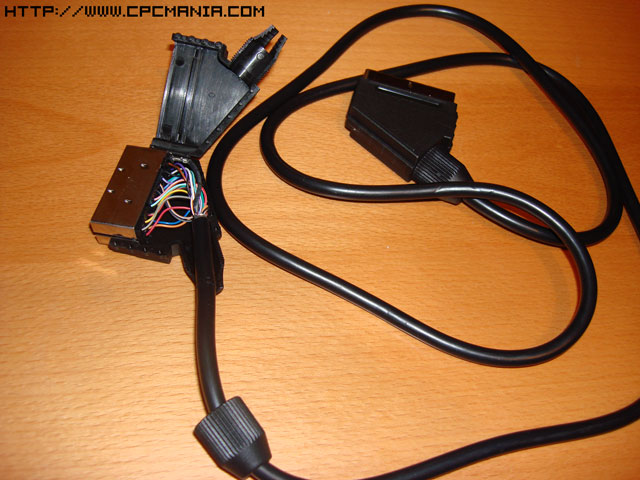 SCART detail (Click to see bigger)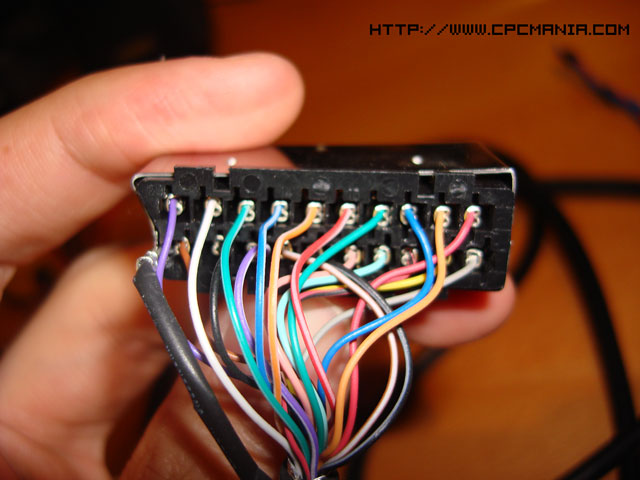 Testing the resistor (Click to see bigger)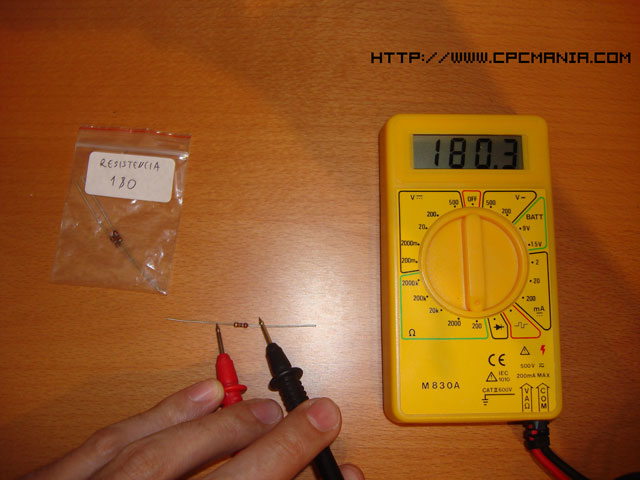 First wiring to test (Click to see bigger)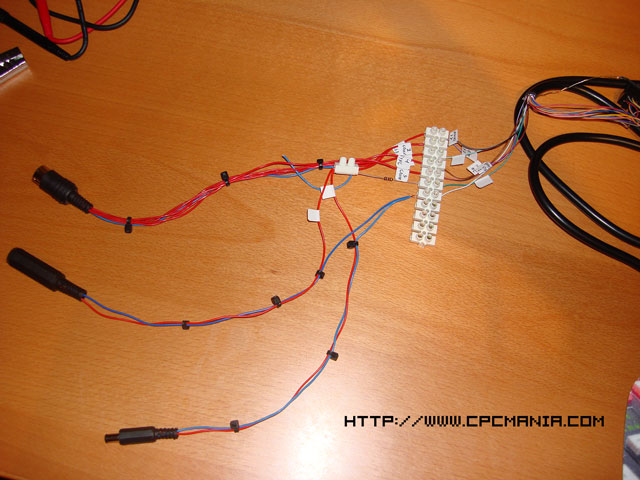 Testing (Click to see bigger)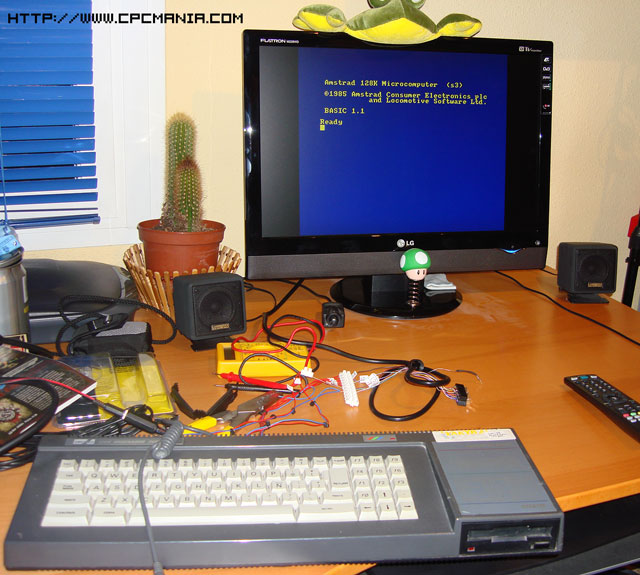 Testing (Click to see bigger)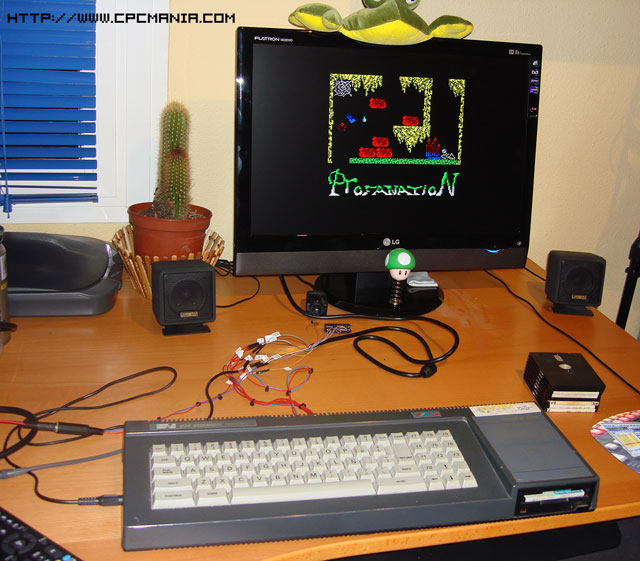 Testing (Click to see bigger)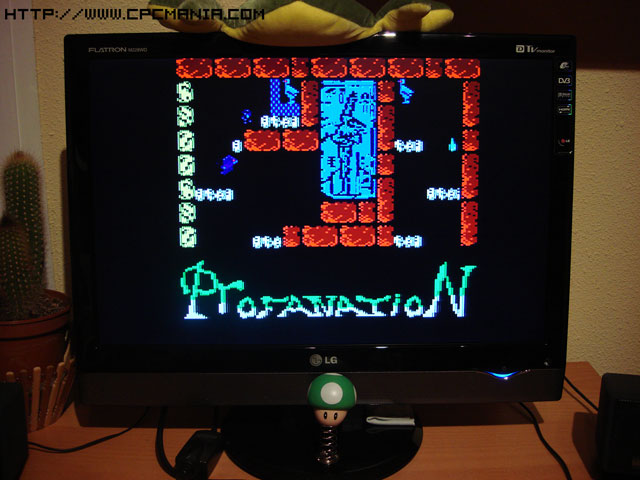 Testing (Click to see bigger)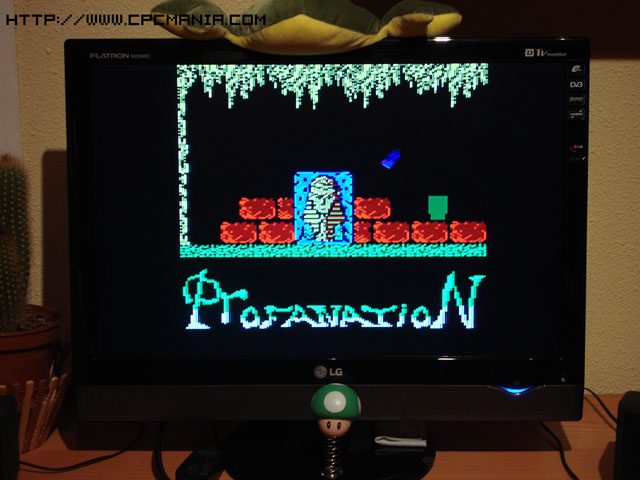 Final result (Click to see bigger)